One day some employees in the United States were asked to take a test. They were in an office of great style, very modern, technological and with a splendid view of the city, and they were asked to close their eyes and imagine where they wanted to be at that precise moment. 
For further information, please contact us.
The idea of ​​a "human" office was born for people who want to experience work environments rich in sensorial stimuli, with colors customized according to their personality. Stimuli that are good for the body such as the ability to move, to practice stretching, yoga, and, if desired, meditation. Spaces that allow creative thoughts to flow because they are gently stimulated by specific colors, coatings, and furnishing accessories. 
Spaces that, thanks to the possibility of moving the furniture and making them disappear and reappear at will, allow those who work to maintain healthy positions for the back and joints. Alternating between sitting and standing work, or lying on special sofas or benches to relax the muscles is a great practice too. Spaces that are at the service of those who love to play sports. Too often people spend hours in the same position, with the risk of stretching their muscles or getting injured, as soon as they go out for a run or to practice their favorite activity. The office can and must be at the service of those who want to take care of their health and body, thanks to spaces that promote well-being and freedom of movement.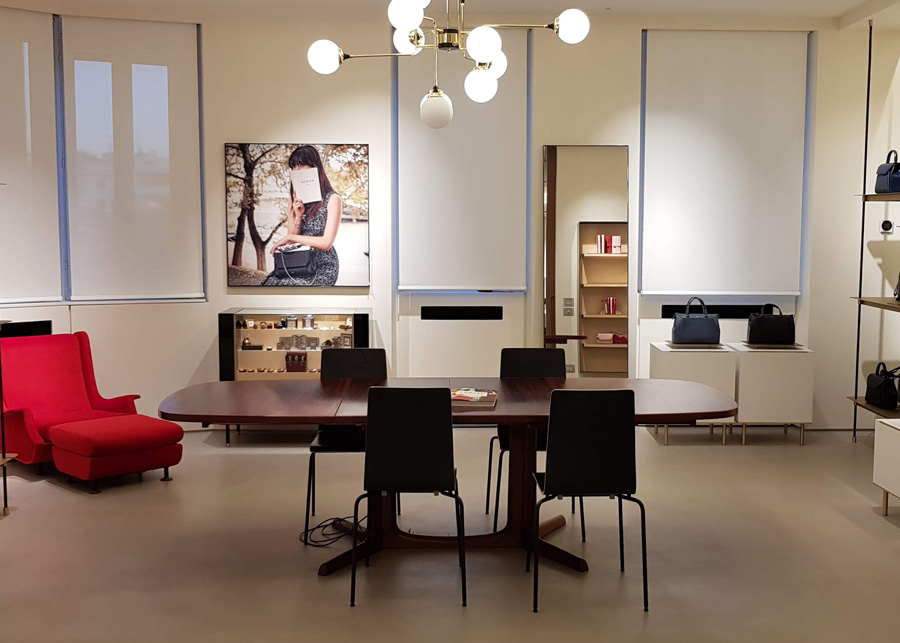 A movement that allows sportsmen and all people to limit the risk of injuries and to keep the most 'exposed' parts of the body such as back, limbs, neck, and arms protected from injuries. In the Palladio Concept offices, this idea is already a reality, thanks to the inclusion of multifunctional furniture and fittings that are at the service of complete well-being.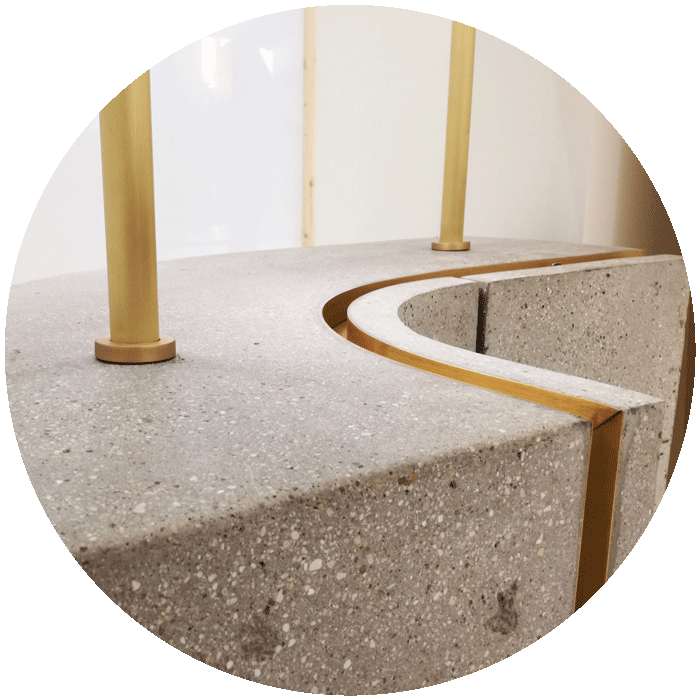 Personalization is key because the architects and clients we work with need solutions customized in terms of shapes, colors, and touch.
The second aspect that Palladio Concept considers is finding a solution to all the challenges that an ambitious project may encounter.
From the reduction of weight loads to every request related to aesthetics, Palladio Concept is ready to propose the most suitable solutions to overcome even the most complex design challenges.
Our company serves an international audience, managing every single phase of the project. This turn-key service leads to high satisfaction of our clients, who save time and energy.